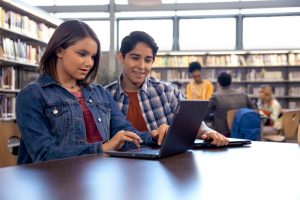 The success of effectively managing the situations caused by Coronavirus in education depends on the actions taken by each organization, institution, company, or person. In this sense, EOS Romania, our Romanian #STEAMonEdu  project partner, has chosen to support education through its vast expertise in digital education, the use of free #Office365 for education, and the development of courses, guides, certifications, and support sessions for teachers.
EOS Romania has worked in close collaboration with Microsoft Romania to achieve a support system so that, in terms of technology, teachers receive the support they need! Several guides have been developed in order to support teachers in the online teaching process, and they can be accessed at any time:
 Microsoft solutions for education also allow students to learn remotely for free. Content and homework / topics can be accessed online, and students and teachers can interact using online tools and collaborate individually or in work groups to meet requirements.
Why to use Microsoft Teams for Education? What are the advantages?
You can teach from anywhere, at anytime!
Teams online tool is a collaboration app which helps the team get organised and have conversations, all in one place.
You can learn from anywhere, anytime!
Publish the content of study materials online or deliver interactive courses online. Teachers and students can use a single interface through Teams platform to learn, collaborate and interact online, accessing information from any mobile device or browser. Using Teams, students can view the content of the study material, can collaborate with other students, interact with teachers, and transfer homework online. Teachers can review students homework and provide real-time suggestions.
Online classes
Teachers can take online classes, share presentations, or use the digital whiteboard. Teachers and students can interact using digital whiteboard, communicate via messaging, audio, and video.
The Office 365 plan for education and Teams application ensure a high protection of data and users privacy.