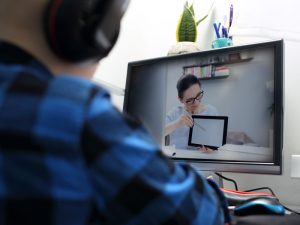 Teaching and learning in the virtual environment are powerful solutions for education, given the social distance imposed by the coronavirus. Classic study tools had to be quickly replaced with digital tools and internet resources in order for the educational process to continue.
With the closure of schools, the Romanian Ministry of Education and Research encouraged teachers to be innovative and recommended the use of a set of digital classroom teaching tools. STEAMonEDU project partner EOS Romania, as a partner for education of the Ministry, has implemented a remote working system: video conferencing applications, a common place in the business environment, are now used as "virtual classrooms". Shared, the computer screen becomes the "writing board"; the class can be put "on mute" while the teacher explains the topic;  the chat field hosts questions until the teacher opens the lecture time for discussion.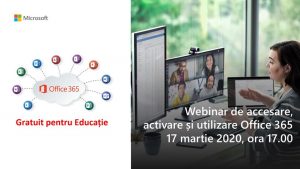 Teachers were not prepared to use this kind of tools and resources and required training and assistance to use them and adapt their teaching process. To support them, EOS Romania developed a range of resources and guides available in the national language, provided technical support to schools, and prepared a series of webinars about obtaining and using connection accounts to the resources made available by the Ministry of Education and Research. All the guides, resources and webinar recordings were uploaded onto EOS website and are available for free for all schools and teachers who want to use them.
The virtual courses are organized on secure web domains, from which the educational resources made available by the Ministry of Education and Research are accessed. Video conferencing systems facilitate not only simple screen sharing, but also learning how to use other computer applications and encourage collaborative work in the projects developed by students.
During 15-31 March 2020, EOS Romania ran 22 webinars to train and support Romanian teachers.