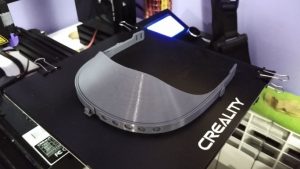 In response to the Covid-19 health crisis, our partner Colectic has launched some STEAM initiatives to help generate collective awareness against the coronavirus and also to directly support the communities, in which they operate.
Colectic is located in Barcelona, in the neighbourhood of Raval. Schools and other educational centres throughout the city closed their doors on 13 March, due to the health crisis. Knowing the difficulty for many families in Raval ​​to have all the necessary material resources and being aware of how the digital divide can make many students unable to follow the instructions of the schools normally, Colectic staff have joined to help the neighborhood to respond to this situation.
In this way, Colectic staff have decided to act as facilitators in collaboration with other organizations and entities in the neighborhood so that families, adults, young people and the elderly have access to computers, either to carry out school tasks, communicate with the family or take self-training courses online.
Another initiative has been helping and contributing to manufacturing different parts and protection material for healthcare workers with 'Makers for inclusion' project. Colectic has four 3D printers taking smoke out day and night in the houses of their revitalizers creating incessantly at full capacity.
Through the Coronavirusmakers.org Network, Colectic is in coordination with other groups of makers to share designs, availability of materials, advice and deliveries of the pieces they are building.