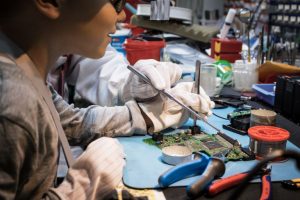 With STEM and recently STE(A)M skills growing in demand, a lot of initiatives and programmes have been established at regional, national, and European levels to promote STEM studies and careers and to support teachers' professional development. Many of the projects in this field have similar objectives, although they may use different approaches. We can all learn from their collective experience, as well as build synergies and potentially work together which will enhance our own efforts and bring better results.
Here are some of the projects that are currently being implemented or have just completed:
1. STEAMonEdu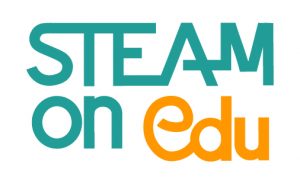 STEAMonEdu – our project – aims to increase the adoption and impact of STE(A)M education by investing in the community of stakeholders and the professional development of educators. The project uses a bottom-up participatory approach to deliver
an online community that will collect good practices and collaboratively develop STE(A)M education policies,
STE(A)M education framework,
STE(A)M competence framework,
STE(A)M educator profile,
MOOC targeting educators,
self-assessment online tool and
STEAM policy influencer kit.
The project is implemented during 2020-2021 by seven partners, coordinated by DAISSy Research Group – CTI. Our STEAMonEdu project is an Erasmus+ KA3  Support for Policy Peform project, and we are excited to collaborate with other KA3 projects in this area!
2. STE(A)M IT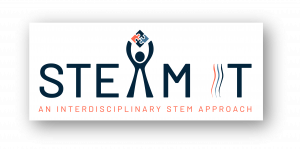 STE(A)M IT – An interdisciplinary STEM approach connected to ALL around us, coordinated by European SchoolNet, impacts policy makers, teachers, school leaders, career advisors and industry, and aims to strengthen the educational landscape by promoting innovative and cross-disciplinary approaches to STE(A)M teaching in education. The outcomes to promote innovative integrated STE(A)M practices at school level include:
Developing and testing the 1st European integrated STE(A)M reference framework for policy makers and schools
Providing training courses for primary and secondary school teachers and setting-up a network of career advisors at EU level
Providing tools and guidelines for teachers and career advisors to help them promote current and future STEM jobs
This KA3 project started in November 2019 and will go for 3 years, till November 2022.
3. CHOICE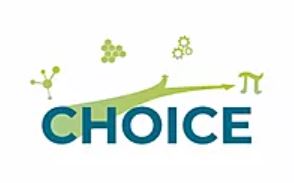 Choice project is about increasing young people's motivation to choose STEM careers through an Innovative Cross-disciplinary STE(A)M approach to education. It aims to promote and improve STEM education at schools by designing innovative Open Educational Resources (OERs) collected in a MOOC that will increase the professional competences of teachers by equipping them with a STE(A)M approach of teaching.
The main outputs of CHOICE are easily transferable and implementable into different national contexts across Europe and beyond. More specifically they include:
State of the Art study, Reflective practice case-study compendium, Framework for reforming STEM curricula & Comparative Piloting Analysis.
Working guidelines "Non-formal education for promoting co-production of educational resources", OERs & MOOC.
Good practice tool CHOICE@SCHOOL, Policy recommendations.
It is a 36-month KA3 project (January 2020 – December 2022), coordinated by CESIE, Italy, with participation of Lifelong Learning Platform.
4. Towards a European STE(A)M platform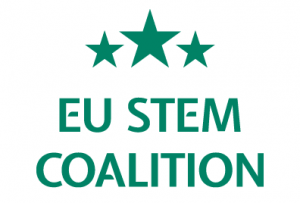 Another KA3 Support for Policy Reform project (2020-20222) aims to evolve the current EU STEM Coalition network into a full-fledged EU-level support centre for the national and regional STEM platforms as countries, regions and other stakeholders outside the network through a range of new and upscaled support actions, better EU-level (comparative) documentation and a new, more scalable decentralised structure of the network. ]
The project aims to respond to this challenge by strengthening and upscaling existing successful STE(A)M strategies (e.g. Dutch & Danish Technology Pacts) and kickstarting the 'bottom-up' development of new ones in Member States that do not yet have one in place. It will do so by:- Launching a "European STE(A)M platform". Building on the existing EU STEM Coalition network, this platform will facilitate best practice sharing, provide direct support to governments and stakeholders in the development of new approaches and function as an EU-level expertise hub- Kickstarting the development of new strategies through a series of roundtables. These roundtables will identify national skills challenges and deliver country recommendations (taking into account how similar challenges are addressed in other Member States) and a 'value proposition', outlining how the EU STEM Coalition can support their implementation.
5. ATS STEM
Assessment of Transversal Skills in STEM (ATS STEM) project will create a live experiment where six countries will design STEM learning tasks, which are cross-curricular, so that students in lower secondary can have opportunities to develop a range of STEM competences. The project will develop STEM formative assessment strategies to support teachers customise their learning designs to better meet the needs of their students. The project will use constructive alignment to ensure the assessments are appropriate for the learning outcomes and that they support an active student-centred pedagogical approach. Digital technology will underpin and support these assessment strategies by providing teachers and students with data to enhance student learning.
This KA3 project is implemented during February 2019 – February 2022 by 12 partners from 8 countries, coordinated by Dublin City University (12 partners – 8 countries) 2019-2022.
6. Learn STEM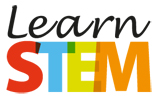 Main goal of Learn STEM – the European Alliance for Innovative STEM learning in schools to improve the quality and efficiency of STEM learning in secondary schools. Consequently Learn STEM aims at increasing the pupils' interest in STEM and building STEM competences.
The results of the project are the Learn STEM Pedagogical Model, an ICT based training programme and an Inquiry learning package which are workable and possible to implement in different educational and non-educational contexts. All these contents have beeb integrated in an online learning environment – developed within the project – and offered as a free online course for secondary school teachers.
The project partners have developed several tools for the application of the model:
The inquiry learning package;
A checklist for The Learn STEM Pedagogical Model;
Good Practice Examples of innovative STEM education and learning
Under the lead of the Open University of the Netherlands, Learn STEM project brings together 9 Partners from 6 European countries (NL, LT, IT, DE, PT, BE).
7. EuroSTEAM
The aim of the EuroSTEAM is to identify how we can use more interactive and creative teaching methodologies in our classrooms in order to excite and engage students in STEAM subjects.
The main outcomes of the project:
STEAM Education in Europe Sept 2018 – a comparative analysis report which has identified shortcomings within the STEAM subjects and highlighted how we can introduce different learning methods into our classrooms to reduce these skills gaps in the future.
STEAM camps In order to give educators a starting block for introducing these subjects in the classroom, the project partners have created 3 camps: Coding & Technology, Creativity & Logic, Contest & Challenges. These camps have been fully explained through resources and guides and are openly available.
Online Toolkit can act as a library for educators throughout Europe to access if they need to run a STEAM based lesson or workshop within their classroom. This is open source and freely available to use for students and teachers.
---
Examples of other completed projects showcasing the advantages of STE(A)M approach can be found in this publication from School Education Gateway: STEAM Learning: European projects combining science and art.