A guide on STE(A)M education policies and educators needs will be launched in December 2020 by STEAMonEdu project consortium. The aim of the guide is to present a comprehensive analysis of the STE(A)M education policies that were collected by each project partner at national/EU level and to increase the adoption and impact of STE(A)M education by investing in the community of stakeholders and the professional development of educators.
The guide will cover both policies at the EU level and those at national and regional level in five countries: Germany, Greece, Italy, Romania, and Spain. Nineteen policies were collected and uploaded on the STEAMonEdu project platform, and 15 most relevant policies have been selected to be included in this guide – policies that are bringing significant impact on the education systems, by reforming the curriculum or by ensuring a broader reach of STE(A)M in schools.
The STEAMonEdu project is based on various research activities that are conducted during the project lifetime, thus an EU and country level policy analysis supports the project in reaching its targets, but also supports further research as well as any stakeholder interested in the implementation of STEAM in education across Europe.
Project partners developed a methodological framework in order to identify, select and analyse STE(A)M in education policies.
The process to identify and collect policies has been supported by desk research as well as data collection through online surveys. While the desk research has been undertaken by the project partners, the online surveys have been opened to external stakeholders, through the wider STEAMonEdu community, with the scope to identify and collect as many relevant policies as possible.
In the context of this project, the following STE(A)M policies have been collected and analysed in order to be included in the guide:
EU policies
National (governmental) policies
Regional policies
Institution level policies (e.g. schools)
The analysis of the collected policies has been carried out by using a series of criteria and policy questions. In this effort, some policy makers have been consulted to bring clarity and accuracy to the policies, and to the implementation progress.
Beyond analyzing the policies, the STEAMonEdu consortium performed an analysis of the policy context in each project country and at the EU level, by researching a number of existing publications as well as by gathering information from the wider project community.
Also, an analysis of the efficiency and impact of STEAM educational policies at EU and national level was conducted by project consortium and all these findings will be included and integrated in the guide together with a short analysis of the STE(A)M educators needs.
Stay tuned!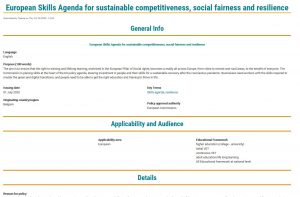 By EOS Romania