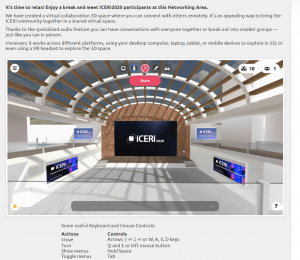 On 9 and 10 November, at the International Conference of Education, Research and Innovation (ICERI2020), Achilles Kameas and Natalia Spyropoulou, members of the STEAMonEdu project team of Computer Technology Institute and Press "Diophantus" (CTI), presented online two scientific papers based on the results of the STEAMonEdu project.
The first paper, entitled "Professional Development of STE(A)M Educators with Online Tools and Communities" summarized preliminary results of the STEAMonEdu project. The overview of the research issues was provided, alongside with the methodology and achievements of the STEAMonEdu project and its expected impact and key results. In the following table, the key results of the project are summarized:
The second paper entitled "A Holistic Framework of STE(A)M Educators Competences", focused on the development of the Competence framework for STE(A)M educators. The paper described the different areas and dimensions based on the different role that an educator.  In addition, the potential usefulness of the framework was described. More specifically, the design of the STE(A)M competence framework for educators, has two specific aims: Firstly, it must be usable by educators for self-evaluation and self-regulation purposes as a self-assessment tool in order to educators evaluate themselves and find specific competences that they need to improve. Secondly, it must allow for both the support and professional development of STE(A)M educators, both as a guide for the formulation of the learning outcomes of specific training programs and as an assessment tool for the evaluation of the training programme.