The workshop "STE(A)M Education practices and competences" will be organised by the STEAMonEdu project consortium on 8 October at 10:00-11:30 CET as part of the ALL DIGITAL Summit. You need to register for the Summit to be able to join the workshop.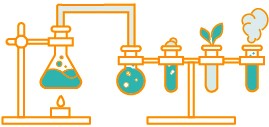 Ever heard of the art of STE(A)M education?
Are you an Educator? A school principal? A VET provider? An educational policy maker? Or are you just curious, eh?
This workshop is for YOU!
Here is why:
STE(A)M education grew out of STEM education, where the "A" is a term that represents fields such as liberal arts, language arts, social studies, physical arts, fine arts etc. and its aim is to apply creative thinking to STEM projects, igniting students' imagination and creativity through the arts. Although it is commonly accepted that basic STEM competences are critical for succeeding in most of the technical, engineering and even managerial jobs, several studies have shown that the without the "Αrts" it is impossible for students to reach their full potential!
But guess what? No transition to STEM or STE(A)M education will ever be possible without the active and full involvement of educators. As teaching strategies are changing, educators need to update their competence profiles in order to face STE(A)M education challenges.
That is why the partners of the STEAMonEdu project have nominated educators as pillars of STE(A)M education and are committed to supporting their professional development.
Check the programme of this workshop to find out how: